After what seemed like an endless period of super-heavy makeup, I, for one, am happy to see that skin is back in in a major way. Various makeup brands have been releasing more lightweight products that are geared towards enhancing natural skin, most notably Rihanna's FENTY and blogger-turned-mogul Emily Weiss' Glossier. I say dewy, fresh-faced looks will be the trend this summer, and I'm sooo here for it.
I've always been diligent about taking care of my skin and I've stuck to pretty much the same routine since I was 15: hydrate, moisturize and sun protection. I'll add that I've been very fortunate to have always had naturally dewy, glowing skin but these days, it seems like my tried and true skincare regimen is just not cutting it.
For the past few months I've noticed by skin has been quite dull and just...blah! And right after I turned 30 at that! Mind you, the winter months tend to be particularly harsher on skin, especially here in the land of eternal winter. Having said that, I do feel like my skin is not just as...fresh as is usually is.
Are my days of youthful skin over? Not a chance! I've decided to give my skincare routine a bit of a switch-up. Here's what's been helping me to get my glow back, just in time for spring!
This night time serum works while you sleep to help the skin's natural renewal process and reduce signs of aging. This cult classic had a brief stint in my skincare routine but now it's here to stay. I pat a dime-sized amount into my skin before bed then follow with my night time moisturizer. After a couple of uses I can see a difference in how radiant and supple my skin looks after waking up. Love it!
I feel like this brand has been making the rounds on social media which was why I was initially hesitant about trying it. Well you can add my name to the long list of fans because...it works. For me, at least. I noticed brighter skin after only 2 uses of this product. It also leaves my skin feeling incredibly smooth and silky.
I've been using this day time serum for about a month now and I absolutely love it! I'm a huge proponent of Vitamin C in skincare so this product was right up my alley. It's loaded with Vitamin C which boosts collagen production; it also has antioxidant properties which help to prevent premature skin aging- yes please! I also love that it's non-greasy and gets absorbed into the skin really well. I top this up with my day time moisturizer.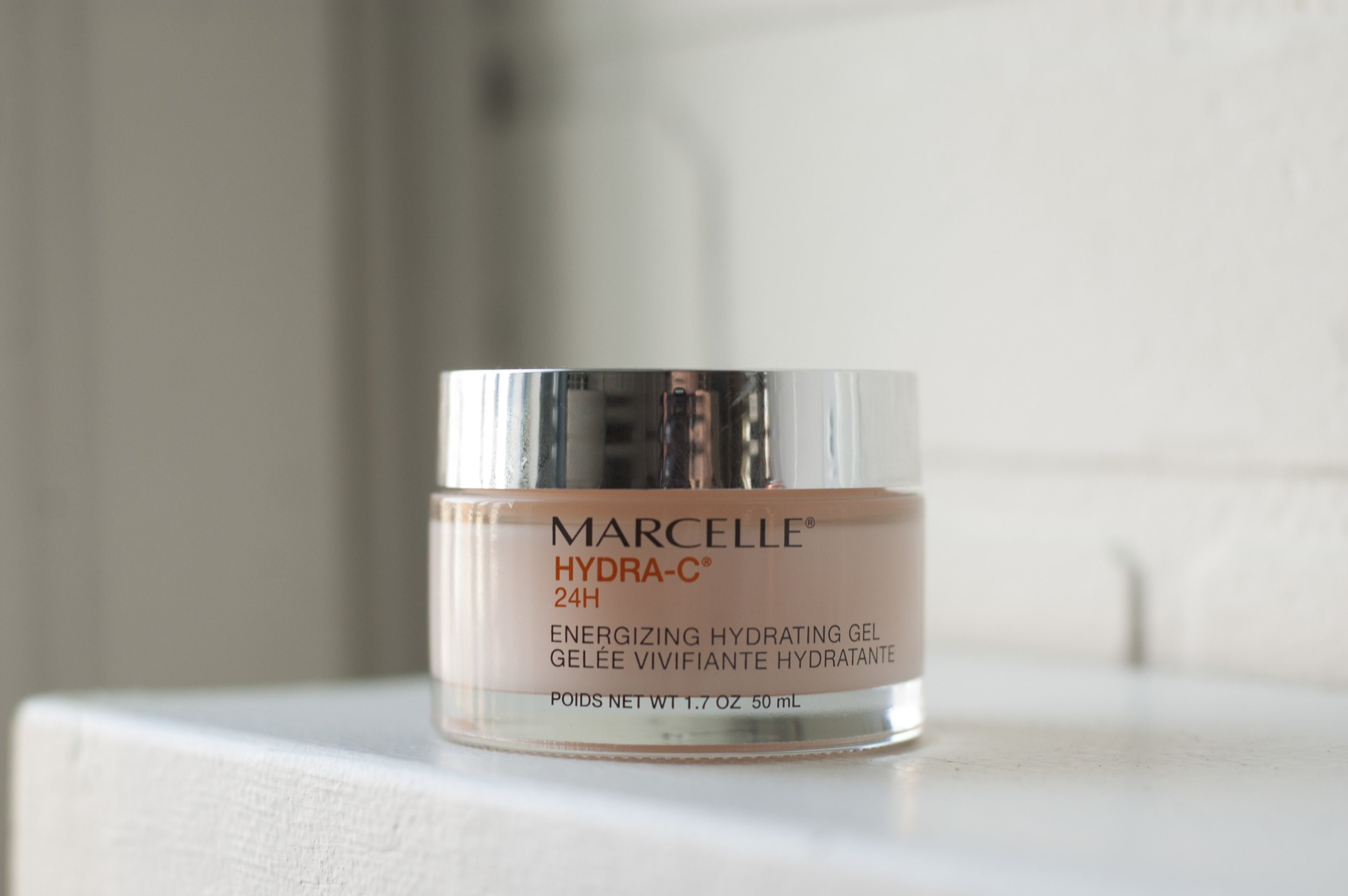 I've been using Marcelle products for about 14 years now. I love that it's a Canadian brand, and I just love the simplicity and efficacy of their products. Which is why when I decided it was time to switch up my moisturizer for something with a bit more punch, I knew I wanted something else from the Marcelle line. I chose this moisturizer because, again, it's loaded with Vitamin C and E to really keep the skin hydrated. I also love the gel consistency of the product which is absorbs easily into the skin and leaves it feeling so refreshed. My only qualm about this product is that it doesn't have SPF – but it's so light that I can easily add my La Roche Posay SPF 60 on top and I'm good to go!
What are your winter skincare faves? Let me know in the comments.